This is a sponsored post written by me on behalf of Provost Academy. All opinions are 100% mine.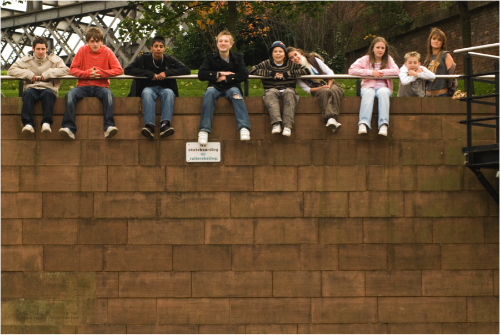 Online schools have changed a lot over the years. There are many more classes and programs being offered by just about every school. The thing that virtual schools tend to lack is the relationships that are built in a traditional school setting. Especially if you are in high school or middle school, you want your child to have interaction with other students and teachers. In the past, you didn't have that social interaction online like you would have in a traditional classroom.
Provost Academy wants to help make the virtual school experience much more social. They are an online public school putting the social into virtual learning. At Provost, students are connected with peers, mentors, and opportunities. Provost Academy is accredited, issuing diplomas that are recognized by colleges and the military. They believe that relationships matter as much as academics, learning involves doing, and together is a lot better than alone. They are tossing out the word virtual in their quest to be The UnVirtual Online School.
The teachers, administrators and advisors are very devoted to help everyone at Provost Academy develop a one-to-one relationships. Learning is unique to each students so flexibility is required. At Provost Academy, they believe by working together they can create a distinctive learning experience for each student.
Provost Academy is a great option if you want to make your child's learning experience more personal by making the learning experience more social. Provost Academy's online public school is available in South Carolina and serves grades 9-12. High school students have the option to take virtual classes and still be able to socialize with others. 
Provost Academy connects their students to opportunities. They can explore their interests by doing, to expand their sphere of awareness, and to prepare themselves for the challenges in life. Learning can happen anywhere, and this is a school that wants to expand the definition of "anywhere"! 
Provost Academy is the UnVirtual Online School because it is built on relationships! There is no cost to enroll since they are a public school. Fortunately, the value of a Provost education far exceeds the cost, and they work hard to increase that value each and every day.
There is a lot of things being done at Provost Academy to help students receive the best education, but they want to be better!  That's where you come in. Share your ideas. What do you think an online school can do to build relationships with and for students?
You can help launch the UnVirtual movement by sharing ideas, thoughts and suggestions on ways in which an online school can be social. Who knows, your idea might just change the future for  a student.
What's your My UnVirtual School Idea?