This information is brought to you by Coca-Cola & Burger King. All opinions are my own.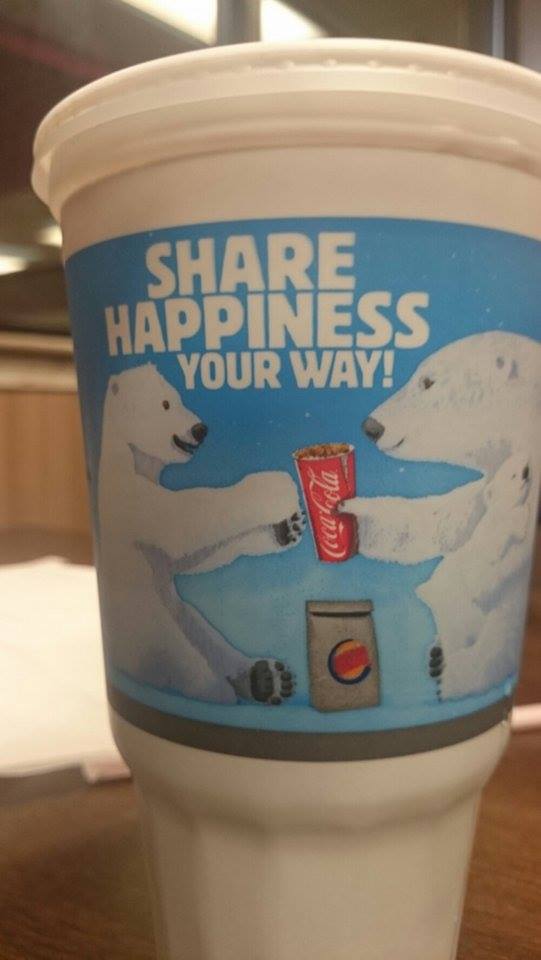 I love when companies get together for a good cause! Until December 31 you can help donate $1 to Feeding America! Last week we took the family out for some holiday fun and picked up a holiday cup.
Head to Burger King where they have very cute special edition 40oz. cups and share a picture of you and the special edition polar bear cup on Twitter or Instagram. Make sure you use #ShareHappinessYourWay!
For every qualifying post published to Twitter or Instagram with #ShareHappinessYourWay, BURGER KING and Coca-Cola will donate $1 to Feeding America. The more you share happiness the more you give back!
So now head to Twitter or Instagram and share your #ShareHappinessYourWay message or photo. You do not have to have the cup to participate but all shares must include the campaign hashtag #ShareHappinessYourWay in order to qualify. Make sure you #ShareHappinessYourWay posts show how you personally spread holiday happiness.
It's super easy and you will be helping charity with a simple Instagram post and/or tweet. Each $1 provides 10 meals.