This information is brought to you by GAMMA. All opinions are my own!
Don't you wish you had 1 jacket that could do it all? A jacket that you could wear all year round – in any type of weather? A jacket that can be worn while hiking, camping, to work, or in the rain?
GAMMA: All-Season 100% Graphene Infused Heated Jacket is exactly what you need!! It's stylish and extremely durable, weather-resistant, it has temperature control, and bacteria resistance. It's perfect for warm and very cold weather.
Gamma is on the crowdfunding platform Kickstarter and quickly exceeded its funding goal.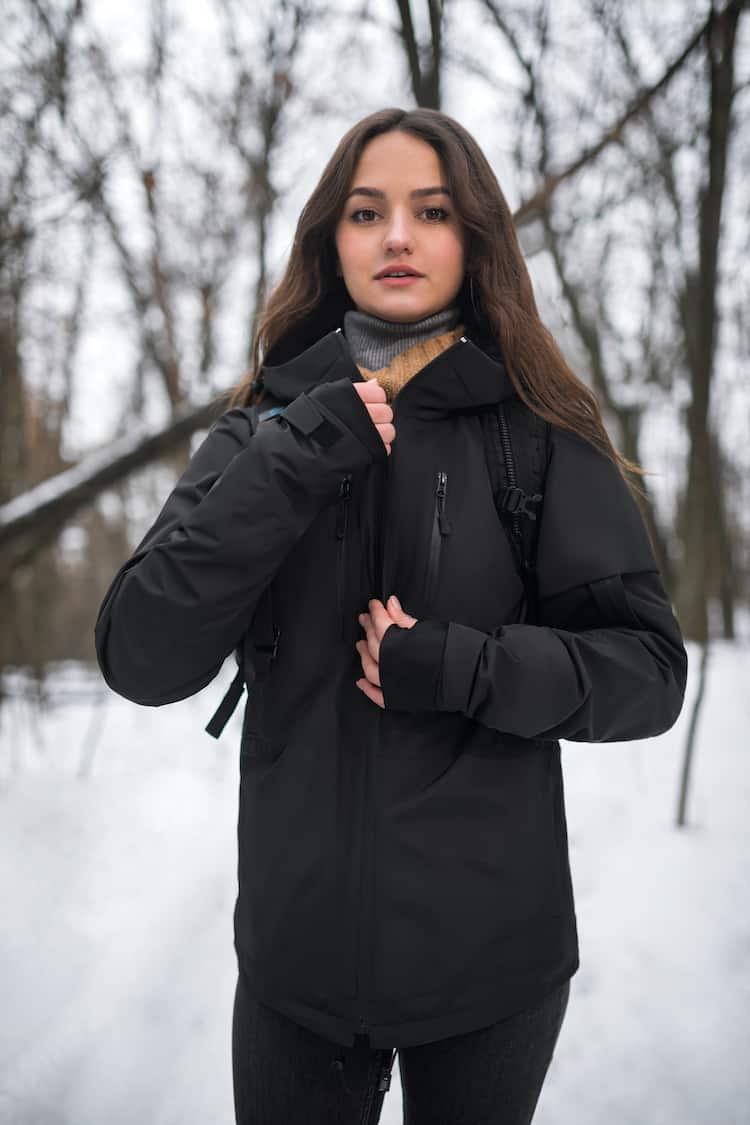 About Gamma's Design:
Gamma's graphene-infused fabric has benefits for users living in any part of the world.
Graphene offers temperature control that mimics human skin. The nano-lattice distributes heat around the jacket to keep you warm in cold weather. When it's warm, it wicks moisture and expels excess heat to cool you down.
It is completely hypoallergenic and antimicrobial. Gamma will protect the wearer from germs and allergens and will remain free from odors for life.
For extremely cold weather (temperatures below freezing), Gamma has built-in heaters. By connecting a power bank to an inner pocket, the wearer can adjust the temperature of the jacket. Graphene then distributes the heat from the heaters around the torso. Despite Gamma's weight of about 500 g (1.1 lbs), it's able to keep you warm even in extremely cold weather.
It will be the last jacket you will ever have to buy. It is waterproof, damage-proof, and windproof. It is also UV-proof. Gamma will protect the wearer from the sun's harmful UV rays.
It's incredible Durable!
Almost nothing can break through graphene. Gamma is strong enough to repel knife punctures and to withstand serious wear and tear.
It will not permit cold air or moisture to enter.
It is machine washable and easy to maintain. It is resistant to tears, marks, stains, and scuffs.
It's wrinkle-free!
It is functional:
It has 10 pockets, 2 of which are hidden, for practical storage on any occasion.
Its rain hem and visored hood make Gamma a functional rain jacket for casual users or a shell for hikers and adventurers.
Get your Gamma Jacket now! Early-bird perks are still available, and Gamma ships globally.