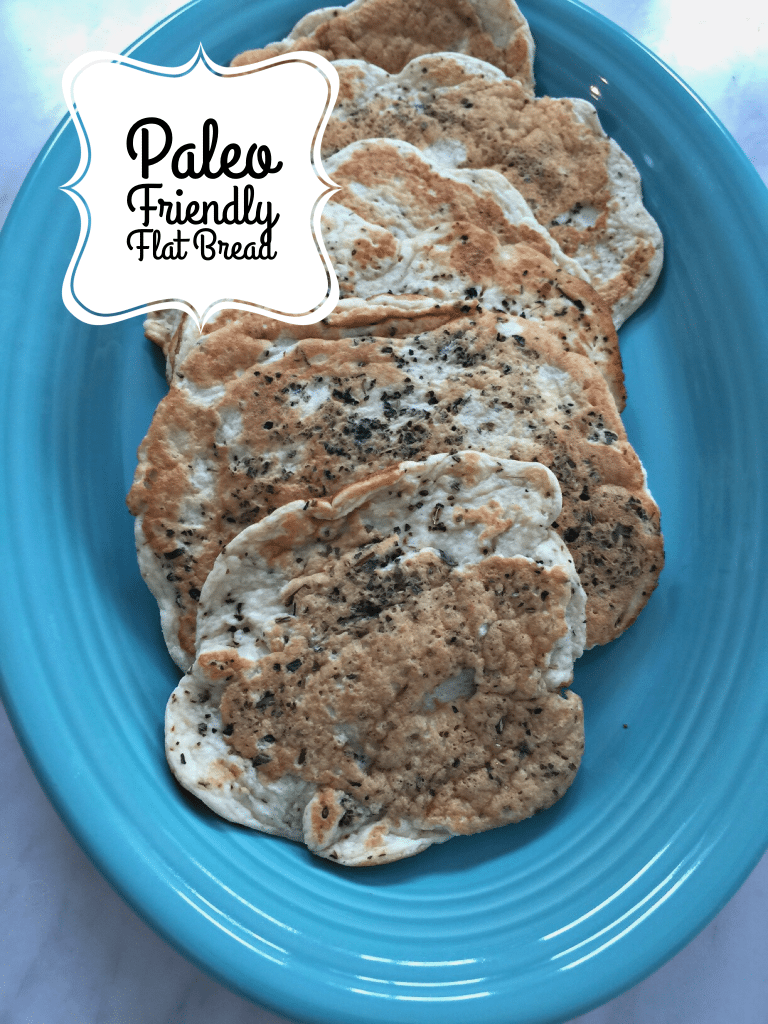 Bread is delicious, but it's not a good option when we are trying to eat healthy. The recipe for Paleo Flat Bread only uses a few ingredients and it's really easy to throw together. You can make them thicker or thinner based on the amount of eggs and egg whites you use. (See note below.)
Not only is this a great recipe if you are following a Paleo-friendly diet, this is also a great option if you are eating a gluten-free diet.
Paleo Friendly Flat Bread
Ingredients:
6 egg whites
3 whole eggs
1/4 cup coconut flour
1 teaspoon cream of tarter
1/2 teaspoon baking soda
1/2 teaspoon salt
Basil and garlic to taste (or any other spices you wish to use)
Instructions:
In a small bowl, lightly whisk the eggs. Then add the coconut flour, cream of tartar, baking soda, salt, and spices and whisk until there are no lumps.
In a saute pan (with a lid) over medium heat, spray with coconut oil (or add some coconut oil). Scoop about 1/2 cup of the batter onto the pan and cover. After about 2-3 minutes you will notice that the side are dry and it will be a little bubbly. Remove lid and flip the bread. Cook for about another minute.
Tips:
For thinner bread use 12 egg whites. For thicker bread use 6 whole eggs and 1/3 cup of coconut flour.
Once you add the batter to the pan, you can sprinkle it with additional spices.
This recipe makes about 6 pieces of flat bread.
If you would rather make it with almond flour my friend has a recipe that would work for you.
Use them within a week for best results.