Once you get a wedding invite and pick out the outfit for the day, your next thought is what gift you should give the couple as they embark on a new journey.
While gifting is essential, it can also eat into your savings. Sometimes, you need a gift that can work for the couple without pushing you into debt.
Weddings may not be the only marriage celebration for you this year. If you have family members that have been married for 25 years, you can save money on this silver wedding gift.
Below are some ideas to give a thoughtful gift without spending too much money.
Kitchen Gadgets
When people get married, they move in together, and more often than not, they want a fresh start.
So they dispose of what they had before in the hope of starting anew. In this case, kitchen gadgets are the perfect gifts.
Where you are working with a tight budget, you can focus on cutlery. Serving spoons, forks, knives, and fun kitchen gadgets are the perfect gifts.
Help them fill up their pantry. You could invest in ingredients such as spices and other things they would love.
If you have some money to spare, you can get the couple a new kitchen appliance. A coffee maker or nice blender is sure to get used in their new kitchen.
Cooking Essentials
Now that your loved ones are tying the knot, they will spend a lot of time dining at home. And over time, they will need more variation to the take-outs and mac and cheese.
Get them things that can help them whip up great meals that they can serve to their guests.
A good idea, in this case, would be a cookbook. They can learn new recipes and save a lot of money by avoiding dining out all the time.
You could also create a gift basket that includes ingredients for their favorite meals. If they enjoy baking, you can get them what they need for their favorite cake.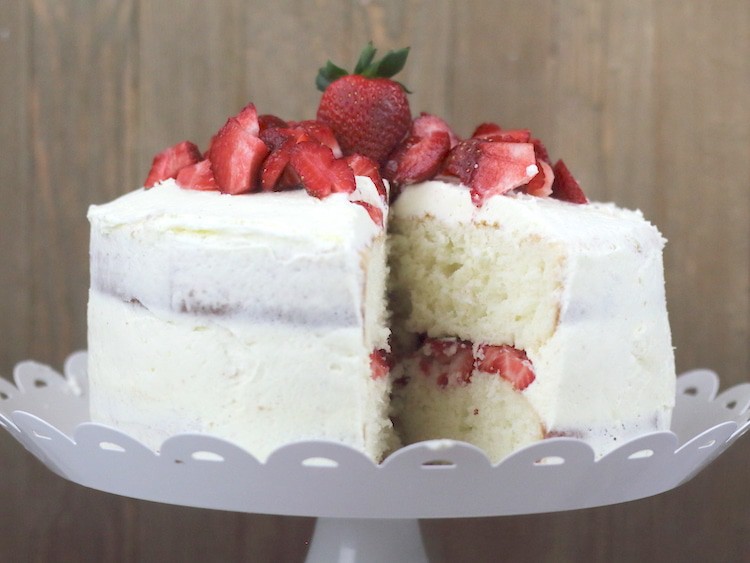 They could make my Chicken Parmesan or my White Chocolate Mousse Strawberry Cake.
Frame A Gift
There are tons of things that you can frame, and you can usually create this thoughtful and personal gift for around $50.
Some people opt to frame wedding invitations as a reminder of this beautiful event. That way, whenever the happy couple looks at the framed invite, they can remember how it all began.
Another option is to find pictures of the couple and frame some of their best memories. Social media makes it very easy to find pictures online.
Get a photo that they both love and frame it with a beautiful message in the caption.
You could also use a love poem or other such writing in the photo. If you are crafty, DIY this project, you can save a lot of money.
Luxury Gifts
Finally, you can make their lives much more comfortable by offering them some luxurious gifts. From towels to plush robes to scented candles, there are many ways to go about this.
Get them a bottle of bubble bath and allow them to soak their worries away. A gift voucher to a massage spa would also be a great gift in this regard.
When getting a gift for the newlyweds, keep their preferences in mind or check out their wedding registry to see what they need or want.
As much as you want to save money, the gifts should also be practical or the couple will not use them, and it will be a waste of money.