This information is sponsored by Freeshipping.com. All opinions are my own.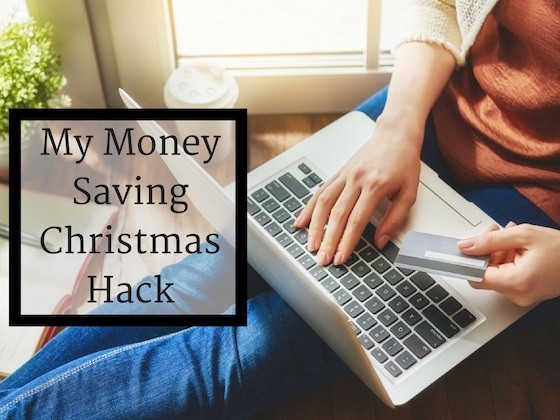 Christmas is quickly approaching! So I want to share my Money Saving Christmas Hack with you! I have already created a document with a few items my kids want and I have also taken note of the hottest items this year. Normally, I wait around for the best price and hope I can get the item I need before it sells out. But not anymore!
What if you could get all your shopping done without worrying about finding the best price? What if you could purchase the items you needed when they are in stock and get a refund if the price drops?
It is possible with FreeShipping.com! When you purchase all your online items through FreeShipping.com you get price protection! So if the item you purchase gets cheaper within 90 days they will pay you the difference! It's really easy – I do it all the time!
How to get a price protection refund:
When you see the item you have already purchased through FreeShipping.com at a lower price take a screen shot of it.
Go to FreeShipping.com and click "Rebates" then "Price Protection Rebate". You fill out a quick form that asks about the original price and the lower price and it will give you instructions about where to email your claim.
Email your claim information, the screen shot of the lower price, and a copy of your original order and send the email! They will review the claim and send you the rebate within a month!
I have been a paid member of FreeShipping.com forever! It pays for itself and more because I do most of my shopping online. Plus it so easy to get FREE money!
Here is a look at the cash back I received last December from Price Protection Rebates and Shipping rebates. I got back almost $75 and it took me about 5 minutes to submit the information I needed to get my cash back! (The declined Price Protection was because I forgot to send a copy of the receipt but that was a quick and easy fix.)
I have also noticed that many of the items I purchase in November and December go on sale in January – so I go through all my purchases and request a rebate for the Christmas gifts I purchases!
FreeShipping.com also has a shopping hack that will save you more time and money this holiday season. You can create a Wish List. Add the products you purchase to your designated wish lists so you can keep them organized and check in on them after to see if they went on sale! Then, you can submit a price protection rebate (up to $100)!
This feature can help you organize all your Christmas shopping and help you to find coupons on the items you need!
When you are a member of FreeShipping.com you can get a rebate on your shipping costs. I am able to take advantage of so many deals online and not have to worry about the shipping costs because I will get that back.
Don't forget that FreeShipping.com also give you 10% cash back on your online purchases at most of your favorite stores! And every once in a while they offer 20% cash back! That's a lot of money back into your pocket!
Plus they pay you every month! Unlike other cash back companies, you don't have to wait 90 days to get your cash back! You will get a check every month!
Quick Recap About the Benefits of FreeShipping.com:
Price Protection – If you see a lower price within 90 days – you get cash back!
Never Pay Shipping – take advantage of that great deal even if you have to pay shipping because you will get it back!
10% cash back and sometimes 20% cash back on your online purchases at over 1000 stores!
Get your money every month! FreeShipping pays our monthly vs quarterly!
One last tip to really help you maximize your savings….Shop online through FreeShipping.com and do in-store pick up! You still get your product instantly and you can still take advantage of all the benefits from FreeShipping.com. (I have even made a purchase while in the store!)
Click here to sign up for the $1.97 trial – I know you are going to love it! FreeShipping.com is my money saving Christmas Hack because I know I will get the best deal possible!
Check back soon because I will be giving away a $100 American Express Gift Card from FreeShipping.com!