This shop has been compensated by Collective Bias, Inc., Campbell's® , Lipton, Premium Crackers, Theraflu and TYLENOL®. All opinions are mine alone. #SickDaySolutions #CollectiveBias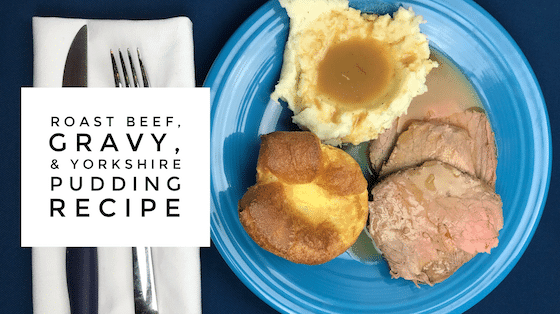 It is the season for colds and the flu. I have had so many friends and family members getting sick. Relaxing at home and staying hydrated are very important when you are trying to get better.
My husband travels a few times a year, and it never fails…one of my kids get sick. A few months ago he was on a trip, and my oldest had a fever and a sore throat. It was a weekend, so the pediatrician suggested we go to the ER. Fortunately, it was just a cold, so we just stayed home for a few days, took some, Children's TYLENOL® Cold – Multi-symptom cold and flu relief.
Then in December, the busiest time of the year, he was gone for 2 weeks. Just as I expected my middle son started to feel sick. He started to complain on a Thursday night, so I kept him home on Friday. He started to get a fever, and I was able to get him an appointment for Saturday morning.
They did a Strep test and it was negative, so we came home ate lots of soup and crackers. On Monday he was still spiking a fever, so I brought him back on Tuesday. They suspected he had the flu, but couldn't do the test because they ran out of them.
I hate when we are sick. When the kids are sick, they need a little extra attention and some things to keep them happy. I anticipate that someone will get sick, so I have some items in my house so that once we leave the doctor's office, we can head home and we can relax.
My mom always had some coloring/activity books and a new box of crayons available when we were sick. It was something to keep us busy when we weren't watching TV or taking a nap.
Now when my kids are sick, I make sure we have everything we need to get us through the sick days. We always have Campbell's® soups to warm us up when we need it most. They have no artificial colors or flavors. It's so easy to prepare and is exactly what we need when we feel sick. For generations, it's what Moms have served to soothe and comfort.
Nabisco PREMIUM is not just delicious in chili. I keep Premium Soup & Oyster Crackers in my pantry – they are bite-sized and keep us from getting an upset stomach.
As an adult, there is something very comforting about a hot cup of tea! I grew up drinking Lipton tea – it's a brand I trust. They have a few new varieties to help you power through your cold. Next time you are in Kroger, look for Lipton's new wellness range of herbal supplements boosted with botanicals. At the heart of each blend is a unique combination of 3 botanicals, expertly sourced and carefully blended with essential oils known for their wellness benefits.
I love the Bedtime Bliss (even when I am not sick.) It has Chamomile, Mint, and Orange Peels. It's an herbal infusion that sings you to sleep, like a lullaby in a cup.* It really is so soothing and helps me to relax.
My medicine cabinet is always stocked with the medicines we need. No one wants to have to go to the store and get medicine when you are already sick. There are 2 things that I always have just in case. For the adults, I have Theraflu ExpressMax Severe Cold & Flu Caplets. It is powerful, and you don't need a prescription. Theraflu ExpressMax Severe Cold & Flu Caplets defeat the 7 cold and flu symptoms fast. It helps your sore throat, nasal congestion, chest congestion, fever, cough, headache, and body aches.
When my child wakes me up in the middle of the night, I am glad we have Children's TYLENOL® Cold – Multi-symptom cold and flu relief in our medicine cabinet. It provides multi-symptom relief and it's from TYLENOL®, the #1 selling brand of pediatric pain reliever and fever reducer.
It's easy for them to take their dosage because it is grape flavored. It temporarily relieves runny noses and headaches, quites a cough and reduces fevers. (Children's TYLENOL® Cold + Flu Oral Suspension contains acetaminophen. For children ages 6 to 11 years. Use only as directed.)
Once the sick person is all better – all they want is a delicious meal! My family has a meal that is easy to make, and it is just really good comfort food to give you back your energy after spending a few days on the couch. It's also one of the few meals that we all love.
The star of the meal is Yorkshire Pudding. It's a popover recipe that has been in our family for many, many years. It has nothing to do with pudding. It's a hollow bread that is perfect for soaking up the gravy when you clean your plate.
We also make a roast beef, mashed potatoes, and pan gravy. You probably have a good recipe for your meat and mashed potatoes, so next time you need to add Yorkshire Pudding and make if when the sick person in your home feels better.
Yorkshire Pudding
1 cup all-purpose flour

1 cup of milk

3 eggs

1/2 teaspoon salt

Cooking Spray

Cupcake Tin
Instructions:
Preheat oven to 425*. Heavily grease the cupcake tins.
In a medium-sized bowl whisk the flour, milk, eggs, and salt until there are no lumps.
Divide the liquid into the 12 cupcake tins. Fill them about 2/3 full.
Bake for 15 minutes at 425 and then lower the temperature to 350 and bake for 7 more minutes. DO NOT open the oven! This will cause them to deflate. If you notice through the glass of your oven they aren't very brown you can bake them for an additional 3 minutes.
Remove from the oven and immediately remove them from the tin. Serve with lots of gravy!
This recipe makes 12 Yorkshire Puddings.
In case you haven't made a roast beef, here is how I make it. Purchase an Eye Round Roast and season with salt, pepper, and garlic. Bake in a 9×13 pan for about 20 minutes per pound at 350*. (Tip – make sure it has a little fat on top to make more gravy.)
To make the gravy: Remove the roast from the pan and set on a plate. Cover with foil and set aside. Put 2 heaping tablespoons of flour in a plastic sealable container with 2 cups of water. Shake until there are no lumps. Add it to saucepan. Put about 1/4 cup of water in the baking dish that had the roast. Use it to remove all the drippings from the pan and pour that into the saucepan. Bring to a boil over medium-high heat, stirring constantly. If it becomes too thick, add more water. After a few minutes, lower the heat and add about 1 teaspoon of salt. Let simmer for an additional 5 minutes.
Being sick is no fun! Make sure you have the following items in your house to be prepared:
Campbell's® Soup

Nabisco PREMIUM Oyster Crackers

Lipton's Herbal Teas

Theraflu

ExpressMax Severe Cold & Flu Caplets

Children's TYLENOL® Cold – Multi-symptom cold and flu relief
Click here for additional savings at Kroger.
Lipton* These statements have not been evaluated by the FDA. This product is not intended to diagnose, cure or prevent disease.
Campbell's® – © 2018 CSC LP
Lipton – © 2018 Unilever
Theraflu – Read and follow label directions. Theraflu is for use in adults 12 years and older. Use products only as directed.
TYLENOL® – ® Johnson & Johnson Consumer Inc. 2017. Use products only as directed. The makers of TYLENOL® remind you to use only one medicine with acetaminophen at a time.