You know the minute the brownies come out of the oven you want to cut them up and eat them. So you grab a knife and start cutting – and what happens? You get a crumbly mess!
My grandma makes the best brownies and taught me this trick. You can cut them when they are hot. Just use a plastic knife! You can use a disposable knife or I have some plastic knives that came with my kid's utensils.
They work perfectly. No bumpy and crumbly brownies anymore!
We all know everyone has to eat the brownies right out of the oven! So I am so glad that my grandma shared this tip for me!
She passed away a few weeks ago at 94 years of age! I will definitely miss her but she taught me so many things and loved all her kids and grandkids so much!! Her first great, great, grandchild was born the same exact day she passed away.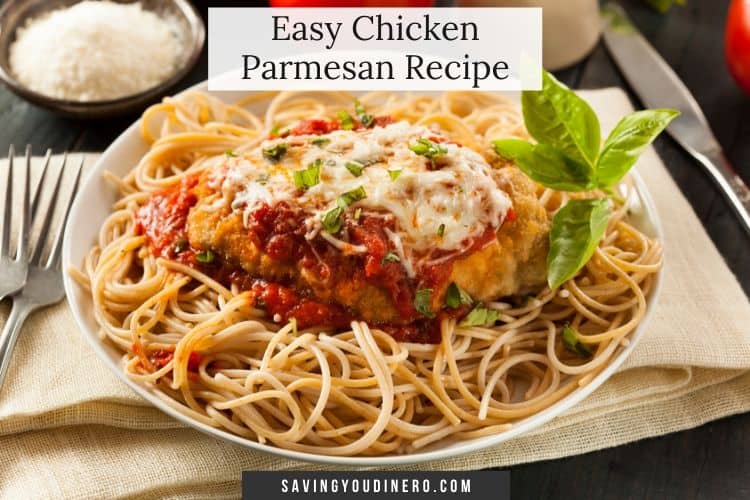 One of the other recipes that she taught me how to make was Chicken Parmesan. My husband and I would go visit her for the weekend and whenever we would get there she would have a huge platter of chicken parmesan ready for us. My husband snacked on it all weekend!
It's now one of our family's favorite recipes and I make it for my kids and sisters. It's so easy and is a very impressive meal! You can also make it in about an hour! Next time you have guests over for dinner – try this recipe!