Best Brownie Recipe – Make Them Tonight!

If my family had to pick out 1 dessert that everyone loves – they would pick brownies. So I have been on the hunt for the best brownie recipe for a long time. I have tried to make them from scratch and they us way too many eggs! (I have an 8×8 recipe that uses 5 eggs!)
The boxed brownies are good but they are kind of thin when you have to make them in a 9×13 pan. I do like the ones with the chocolate chunks in them but we all know you can make this dessert even better.
I wanted to make multi-layer and multi textured brownies. Plus the combination of chocolate and peanut butter is amazing! So I have the best brownie recipe to share with you. It's a few steps – but totally worth it!
Make sure you also check out my tips to cut the perfect brownies – it's so simple!
(Click here for the printable and more readable recipe.)
Best Brownie Recipe
1 9×13 brownie mix + ingredients
16 peanut butter cup candy
1/2 cup chopped peanuts
2 cups of Peanut butter (1 16 oz jar)
1 12 oz bag of chocolate chips
3 1/2 cups krispy rice cereal
Instructions:
Pre-heat the oven and prepare the packaged brownie mix per the instructions with the water, oil, and eggs. Bake for 5 minutes less that the instructions say.
While the brownies are cooking, chop up the peanut butter cups and nuts.
Spread the peanut butter cups and nuts in an even layer over the brownies. Return to the oven for 3-5 minutes. (Remove and set aside.)
In a large sauce pan over medium heat, melt the chocolate chips and peanut butter. Pour in the krispy rice cereal.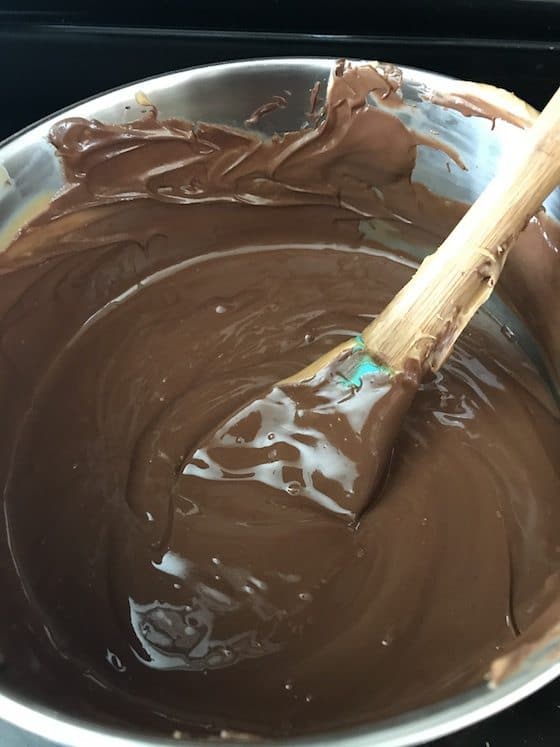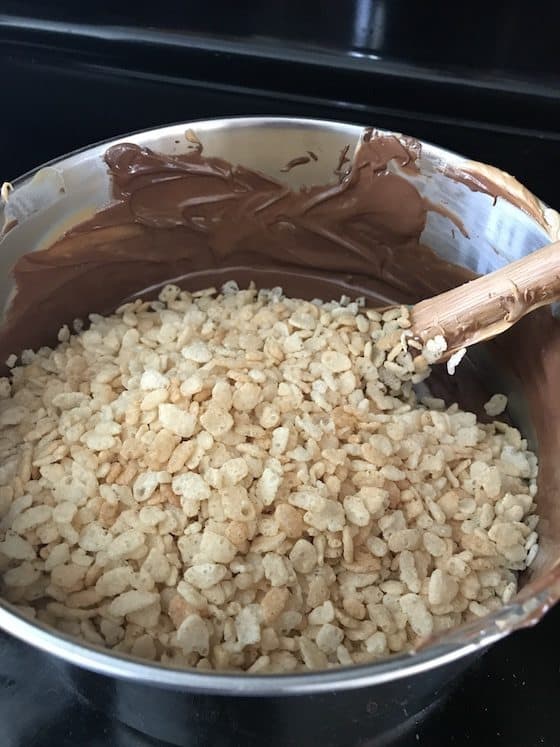 Immediately pour on top of the brownies. Chill in the refrigerator for about 2 hours.
Serve and enjoy. It will make 24 brownies.
These are so good and so sweet – so be sure to share them with your neighbors and kids' teachers. I haven't tried this but you could also freeze them.
You can also change up this recipe and replace the peanut butter cups for another candy bar. This is a great recipe to keep handy for that extra Halloween candy.
I love theses!