Crock Pot Freezer Meals are a great way to save time and money in the kitchen. Here are my 40 Crock Pot Freezer Meals.
Are you ready to save time and money in the kitchen? It is so awesome to come home to a hot cooked meal on a cool night. I love these recipes. Spend some time in in the kitchen prepping the freezer bags and you will not have to clean up another mess! You will love it!
I now have 40 freezer recipes that are published. Each set of recipes includes a printable shopping list and a printable recipe list. On this list you will find healthy crock pot meals. But I really created these recipes to have a reference for healthy crock pot freezer meals with a shopping list. These recipes have also been tested on my kids and are they are crock pot freezer meals that are kid friendly!
Below are all the recipes or you can do each set in an hour. Go check out Part 1, Part 2, Part 3, Part 4, Part 5, Part 6 Part 7 and Part 8 of my 1 Hour + 1 Mess = slow cooker recipes. You will also need a good crock pot.
You can find a big selection of Crock Pots at Amazon. (This is my affiliate link and I will earn a small commission if you use my link to make a purchase.) I love this 6-Quart Crock-Pot Cook & Carry Programmable Slow Cooker with Digital Timer. You can program it and it will automatically turn to warm once the food is done coking.
If you would like to know when the next set of recipes will be available you can sign up for my email newsletter. You will get an email that you will need to confirm you want the subscription.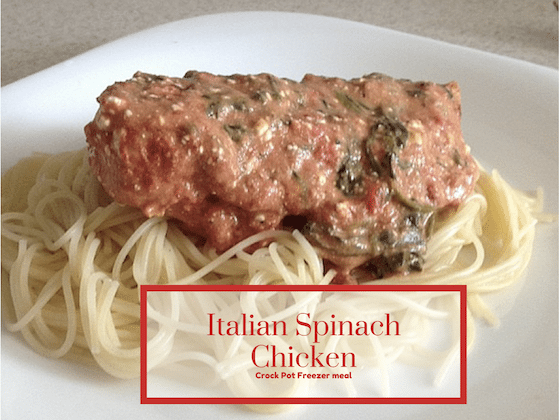 40 Crock Pot Freezer Meals
Crock Pot Freezer Meals Chicken
Beef Crock Pot Freezer Meals
Pork Crock Pot Freezer Meals
Im a little biased but I think these are the best crock pot freezer meals! If you make them – let me know what you think!!
Don't miss out on any recipes or deals – subscribe to my blog via email or a RSS feed. Also get updates on Facebook , Pinterest, and Twitter!