I received a Serac Hammock for review purposes. All opinions are my own. #2016HGG #serachammocks
Lying in a hammock is one of the most peaceful places I can be. It's nice to have one in your backyard when you have time to relax and enjoy the weather. But have you ever been enjoying the great outdoors and thought that it would be really nice to have a hammock to relax in and take in all the beauty?
It is possible with a Serac's portable camping hammocks. They are lightweight enough for backpacking, day trips and traveling. Yet durable enough to withstand the rugged conditions of the backcountry. The compact size makes it an easy addition to a backpack for a multi-day trek or at the beach for some fun in the sun. With an intuitive tree strap suspension system, their hammocks set up in less than a minute and provide the freedom of comfort and relaxation anywhere and anytime.
The durable parachute nylon holds up to 350 lbs while providing maximum breathability and 10 loop tree straps means that you have even more freedom to choose anchors to hang from. It has High quality multi-loop Tree Hugger straps (6ft) included – no more fumbling with ropes and knots. These durable polyester straps won't stretch and provide ten anchor points to easily adjust the height and tension of your hammock.
They are incredibly easy to set up and then fold back into a small bag that can be clipped on your backpack. It's super light too; it weights just 14 ounces. Made with ultralight 100% parachute nylon, your hammock is breathable, portable, lightweight yet durable and includes a 5-year warranty!
We like to keep in in our minivan so when we visit a park or go for a hike it's with us so we can relax and enjoy our time in the fresh air.
There are 2 Serac Hammock options available: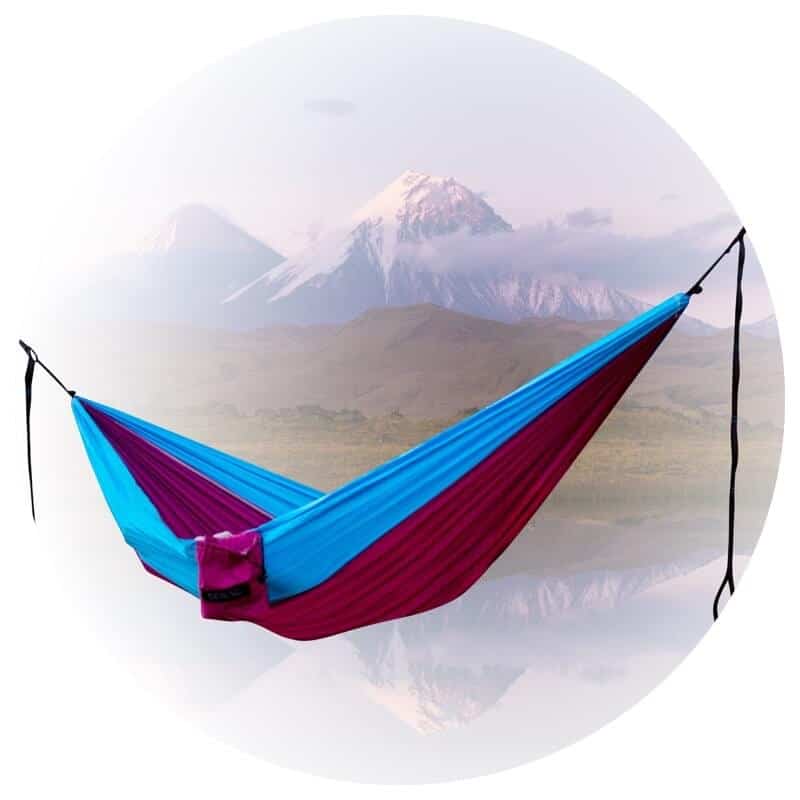 The classic single camping hammock. If you're new to the wonders of hammock camping, this is the hammock for you. Quit sleeping on the cold, hard ground. This is the perfect starter hammock to elevate your camping experience.
The world's most comfortable hammock. The Sequoia is our XL model. Super wide and made of the most comfortable and durable diamondweave ripstop nylon. Take the sequoia on your most rugged outdoor adventures.
We have only had it a couple of weeks and we love it. All the kids run outside when my husband puts it up in our back yard. We can't wait to go camping with it.
This would be a great Christmas present for anyone this holiday season. It's compact, portable, and makes your time spent out door so much more enjoyable. Visit Serac Hammocks and purchase one today!