I received media passes to visit Kings Island. All opinions are my own.
We have lived in Kentucky for 4 years now and can you believe we had not been to a theme park near us. We are from Florida, so we are used to having the theme parks open year-round but since we actually have seasons here, the parks close in the winter.
We changed that on the first week of summer, we told the kids we were going to go to Kings Island and ride all the roller coasters! My boys are 14 and 10 and my daughter is 8 years old. My younger kids were tall enough to ride most of the rides. Kings Island has a great list of all their rides and the ride requirements.
Most of the thrill rides have a minimum height of 48 inches. The Banshe is 52 inches and the Diamondback, Invertigo, and Flight of Fear are 54 inches.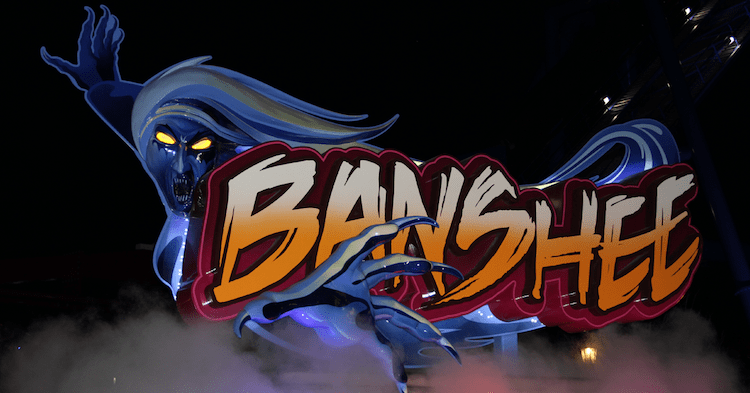 The Beast is one of the most famous roller coasters. It's a wooden roller coaster that just celebrated 40 years! My husband and daughter got in line for the ride and then I started to read more about the roller coaster. The track is 1.4 miles and the ride is over 4 minutes long! I was a little worried that she would not like it but as the ride ended she looked at my husband and said: "can we go again!".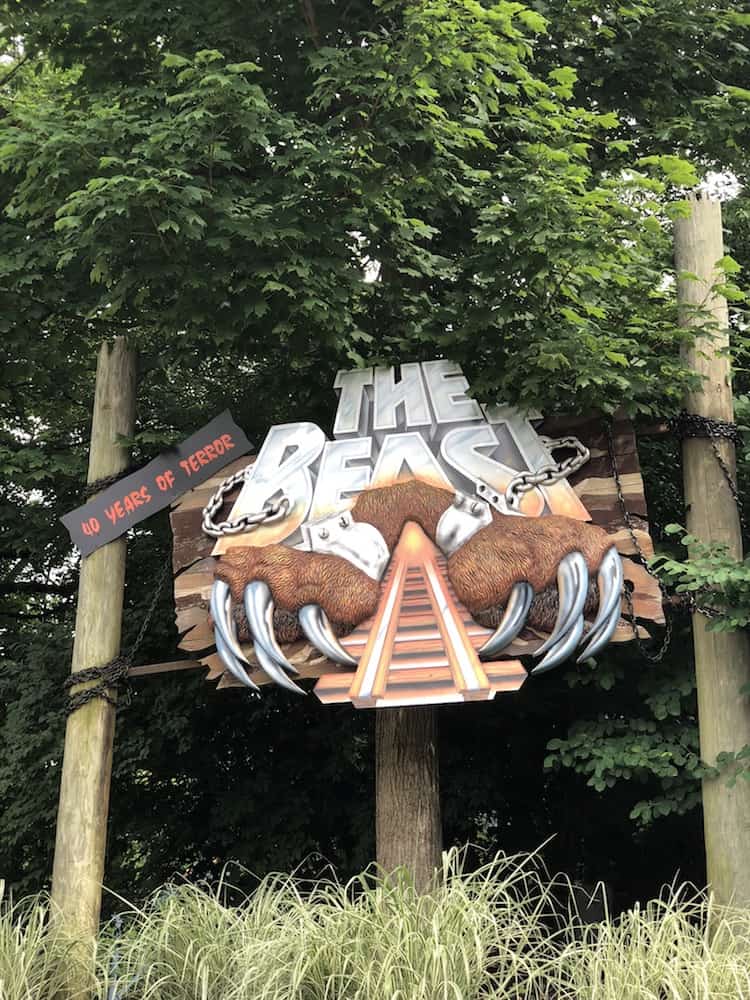 I love how the park is set up so you don't feel like you are walking forever to get to an entrance to a ride. All the coasters are built outside the park so the entrances to the roller coasters are easy to access.
Here's a video my husband made about our day at Kings Island:
There is so much to do and see – so I want to give you a quick list of all the things you must do!
The Show – You must take some time to see Gravity.
Prepare to be mesmerized by the acrobatic performances in a show that guests of all ages will enjoy, "Gravity" featuring an incredible showcase of strength, balance, and athleticism. You'll want to see this show more than once! It's a great place to cool off and relax. Please note it is very dark in the room and it can be a little loud if you have some people in your group with sensitivities.
The Blue Ice Cream
My kids could not wait to get their hands on dipping dots but I told them they should wait until we could get some blue ice cream. Guess what – they didn't wait and they regretted it.
My oldest son got a blue waffle cone and it was amazing! He let his siblings have a taste and they were very disappointed they wasted their time on Dippin Dots – don't make the same mistake 🙂
Food Tip
We had the chicken fingers for lunch and they were yummy. My kids loved them. They also came with fries and garlic bread and it was filling. You are going to be thirsty – so make sure you get the refillable drink cup. Get the app on your phone and purchase it for a little discount! It's just $11.99!
The All Day Dining Deal is also a pretty awesome deal. With the All Day Dining Plan, you'll never go hungry while saving a bundle. Enjoy an entree and a side every time you choose to stop in at one of the participating restaurants inside the park for one visit during the 2019 season through October 27. Best of all, there's only a 90-minute interval time between meals.
Save on your ticket…
You always save money when you buy your ticket before you go to the park. If you can get to a Kroger you will find tickets for just $29.99! Plus you can also purchase a parking pass at an additional price.
They have an awesome water park that you could spend hours enjoying. We wanted to ride roller coasters so we never made it to the water park.
There is so much to do and see that I would love to have an annual pass. You get many perks that it's worth the investment! My kids keep asking when we can go back!
Have you been to Kings Island? Share your tips or favorite ride!