Check out this list of some of the best vegetable side dishes! This list has over 35 recipes. Some with just minutes of prep time to get your dinner on the table. It's nice to try out new vegetable sides to see what foods my kids may like that I don't like to eat.
When I make my meal plan it's easy to come up with the main course. So I wanted to create a list of easy recipes to go with the main dish!
Many times we just grab a bag of french fries from the freezer because they are easy. But I want to add more vegetable side dish recipes into our meal plan.
The best way to keep our family out of the drive-thru lane is to meal plan. I have this handy printable meal planner and grocery list. I can write out the main meal and side dishes we will eat. Then I put it on the fridge so my family knows our dinner plan for the week. It's a great way to avoid the "what's for dinner" question from my family.
I love the health benefits for my entire family when we have veggies on the dinner table. But sometimes it can get boring. You can only have smashed potatoes topped with cheddar cheese and mac & chees so many times before your body craves healthy foods.
Check out this easy recipe to marinade chicken.
35+ Easy Vegetable Side Dishes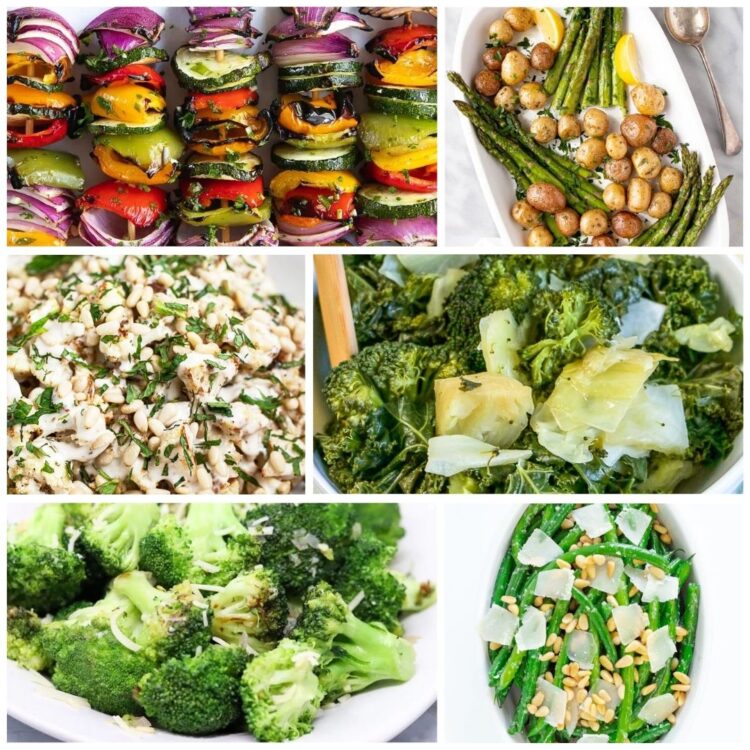 I hope this long list of veggie side dishes will help you serve healthy recipes to your whole family almost every night of the week!