It's kind of hard to believe that 2019 is almost over. It has been a fun year for our family. We even had the opportunity to go to Paris because we had enough frequent flyer miles to get 5 free airline tickets!
But because I love to spend so much time in the kitchen, I wanted to share my top 10 recipes of 2019 with you!
For many years, my #1 recipe had been for my chicken parmesan. It's my grandma's recipe. She used to make it for us all the time when we would visit her.
It only takes about an hour from start to finish and that includes about 30-40 minutes in the oven. I like to use that time to clean up so, after dinner, I can just relax!
I could never make pancakes! They would be raw in the middle and have no flavor. Then I started using this pancake recipe and I haven't bought a store-bought mix in years!
They are super easy to make and you can freeze the leftovers for an easy breakfast!
Orange Chicken has always been one of our favorite recipes. When we lived in Mexico we could only find the one we liked at Panda Express.
So I decided to make my own and it was a hit! It's super easy. It's cheaper than takeout and you can have it on the table faster than going out to get it!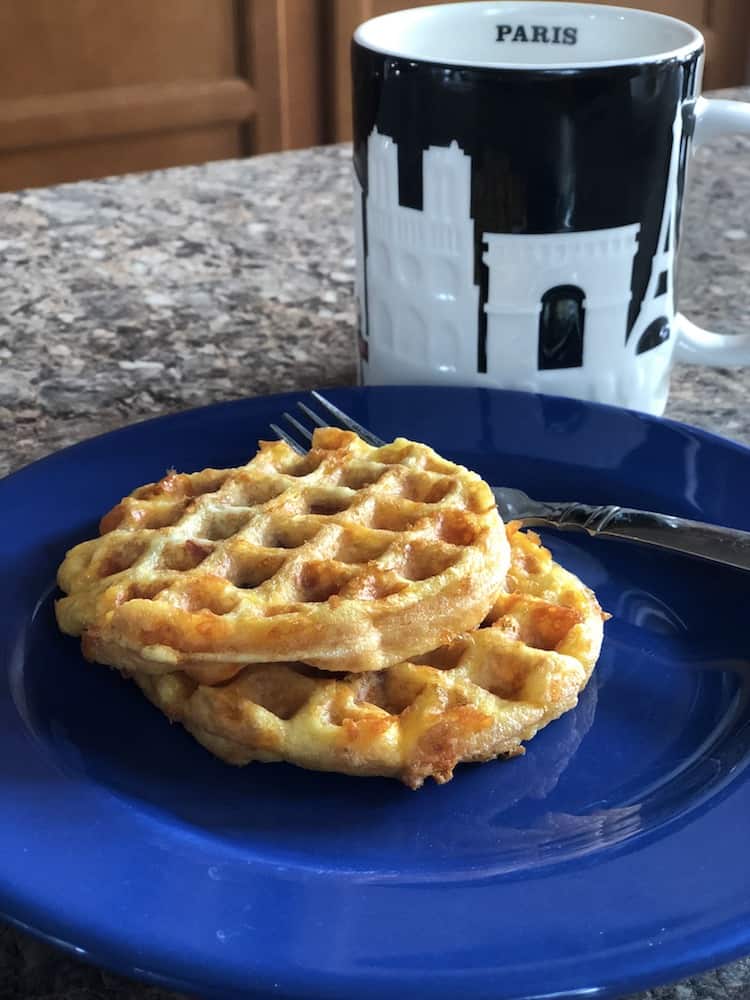 This is such a yummy breakfast recipe – especially if you are doing Keto. But even if you aren't – it's packed with protein and really yummy!
My oldest son hates eggs and really loves these Keto Bacon, Egg, & Cheese Chaffles. He can even make them for himself for breakfast!
Did you get an air fryer for Christmas? You need to get some Montreal Marinade seasoning and make this for dinner. It's quick and easy and tastes just as good as when you make it on a grill!
This is a delicious air fryer steak recipe!
We don't drink alcohol, so I created this Strawberry Lemonade Spritzer drink to serve at celebrations. You make your own strawberry syrup and mix it with some lemonade.
Finish it off with some sugar on the glasses and you have a very festive, family-friendly drink!
My daughter loves to eat churros. But I don't like to fry them in oil. So we made this recipe that we could make in the air fryer!
Add some cinnamon sugar and you will have some fresh and delicious Air Fryer Churros!
We do not eat pork chops enough in our house. This is the only recipe that all my kids love! Remember earlier when I said you needed Montreal Marinade – this is what you will also use in this recipe.
These Air Fryer Pork Chops come out so juicy and bake quickly!
This recipe will make a recipe for caramel popcorn that will be a huge hit! And this recipe is so easy that you don't even need a thermometer!!
My kids love it when we have family movie nights!
Are you looking for a unique recipe to frost your next cake or cupcakes? I love the unique flavor that this icing recipe has because I use sweetened condensed milk instead of milk or heavy whipping cream.
Try it on my chocolate cake – it starts with a cake mix but with a few extra ingredients – it's delicious!
I love that it was a good mix and my top recipes were dinner and dessert recipes! In 2020, I plan on making more yummy recipes to share with you! I have several that are ready to be published.