Are you looking for What To Serve With Prime Rib? A Prime Rib dinner is a delicious dinner that we serve for special occasions or a holiday meal. Here are some of the best side dishes that you can serve with your standing rib roast.
A prime rib dinner is a fancy meal using an expensive cut of meat. You may even have to place a special order to get the perfect prime rib.
You want to make sure that you have a good prime rib recipe that will make the best dinner. Here are some tips to make this delicious meal!
According to Food Network – here are the times to make a prime rib roast dinner. Make sure you have an instant-read thermometer to make the perfect meal.
Medium-rare: 30 to 35 minutes per pound.

Medium: 35 to 40 minutes per pound.

Medium-well: 40 to 45 minutes per pound.
This website has everything you need to know to make a juicy prime rib from the proper internal temperature, to how to cook it at high heat, and more perfect sides like horseradish sauce.
Make sure you check out the recipe before you get ready to make it because it's beneficial if you let the meat rest at room temperature.
If you have any leftover prime rib – store it in an airtight container and eat it within 3-4 days.
More Side Dish Recipes
What To Serve With Prime Rib (32 Side Dishes)
If you are planning a holiday feast or a fancy dinner party – check out this list of the best side dishes for Prime Rib! These are the best sides to serve with ham or turkey dinner too!
Add any of these side dishes to your prime rib meal and everyone will be happy.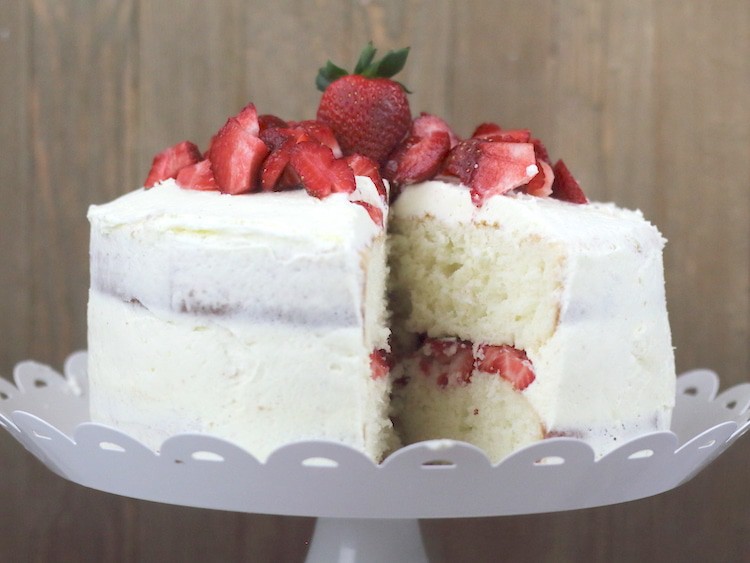 I have so many delicious desserts. You should try my White Cake with White Chocolate Mousse and topped with strawberries.
More side dish ideas: