There are so many nights when I wish I had some random dinner ideas to look at for dinner inspiration! I have a list of our favorite recipes but I like to new dinner ideas and make easy dinners based on what I have in my house that I can make with pantry staples.
I wanted to throw together a list of recipes that you can peek at and find random dinner ideas. Some of them are made in the instant pot and other recipes are made in the slow cooker.
This list will have easy recipes for busy weeknights – especially when you come home after a long day! I will also share some simple dinner recipes and healthy dinner ideas! My hope is that this list will help you at dinner time!
Some of my favorite meals are things I try because I have random ingredients I really want to try. The other night I made a balsamic chicken recipe that my family loved! I loved it because it was different – I added the chicken to the pan and topped it with some olive oil, balsamic vinegar, spices, and tomatoes and then covered it with mozzarella cheese and baked it for 18 minutes!
I hate when my family asks what's for dinner tonight! But this list will help me be able to find some easy dinner ideas to feed my family!
Chicken Breasts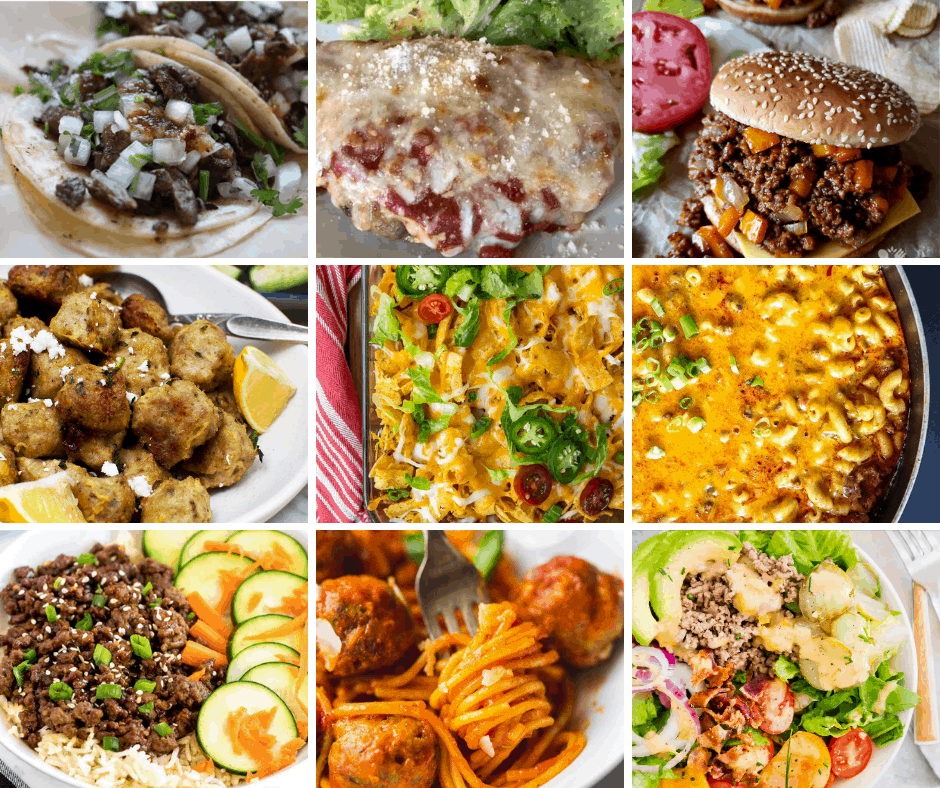 Ground Beef/Beef
Pork/Pork Chops
Healthy recipes
Pasta Recipes
For busy nights
Air fryer
Slow Cooker
It's alwasy a good idea to have some Crock Pot meals for those days you have a little more time to prepare! I love coming home to comfort food!
I hope some of these recipes will give you some good times and quality time when you enjoy a family meal.