It's my favorite time of year! And even though the holidays may look a little different this year, I still love to spend time in the kitchen making our favorite recipes!
Most of my recipes are pretty simple because I do not have time to spend hours in the kitchen preparing meals. They are also affordable because meals should not cost a small fortune! I love to plan ahead and make my meal plan based on the sales at my favorite grocery store.
I do love my gadgets! My slow cooker, air fryer, and InstantPot really help get dinner on the table. The slow cooker is great for meals I want to cook all day.
The air fryer is great for so many things. And my instant pot always saves me when I forget to defrost my meat!
If you are looking for some new recipes that have been approved by my family – check out this list below of my favorite recipes!
My top 10 Favorite Recipes!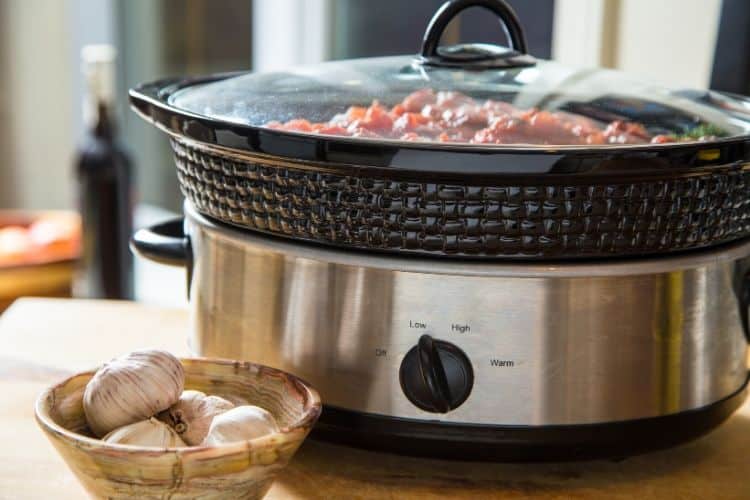 Way back in 2012 I decided to create a meal plan that had 5 meals that I could prepare in about an hour over the weekend, freeze, and then during the week I could dump it into my slow cooker and dinner would be done!
It was amazing! I had 3 small kids and we homeschooled so this meal plan made sure I always had dinner on the table! It was really easy to throw all the ingredients in a ziplock bag and freeze.
It saved me time because I didn't have much of a mess to clean up during the week. It also saved me money because there were no last-minute trips to the grocery store or takeout meals.
There are 40 meals in this meal plan. I have them in 8 sets and each one has 5 recipes with printable shopping lists. (The images are not the prettiest! They were taken many years ago 🙂 )
This is the meal that my husband asks for his birthday dinner. This is the meal I make when we have people over for dinner. It's the meal my grandma would make when we would visit her. It takes about an hour to prep and bake and it's so yummy!
I like to make it with some spaghetti. And I usually make a double batch because my family loves the leftovers!
Sweetened Condensed Buttercream Frosting In Vanilla and Chocolate
If you are looking for a decadent frosting recipe for your cakes or cupcakes – you have to try these recipes. The recipe uses sweetened condensed milk instead of milk or half and half in the recipe. It's a delicious velvet frosting that is so easy to make!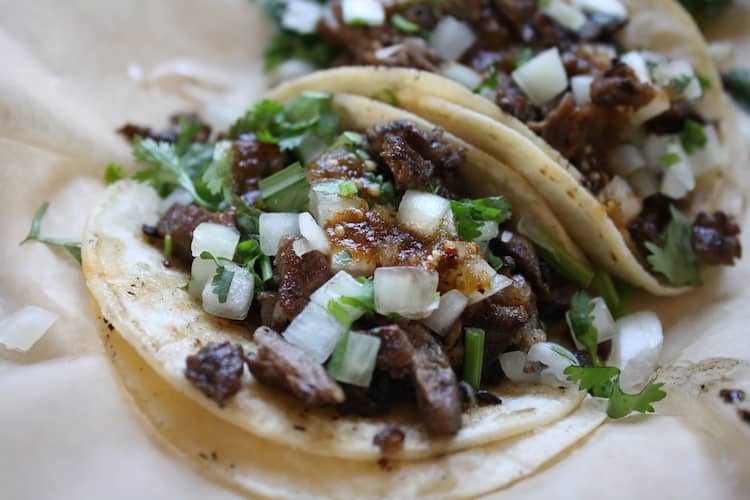 We lived in Mexico City for 12 years. And we can't get enough tacos! Unfortunately – you can't get tacos like you can in Mexico and they are a lot more expensive at restaurants.
So I make these carne asada tacos that my family loves. My boys can eat 4-6 tacos each and at $3+ at a restaurant, it's so much cheaper to make at home.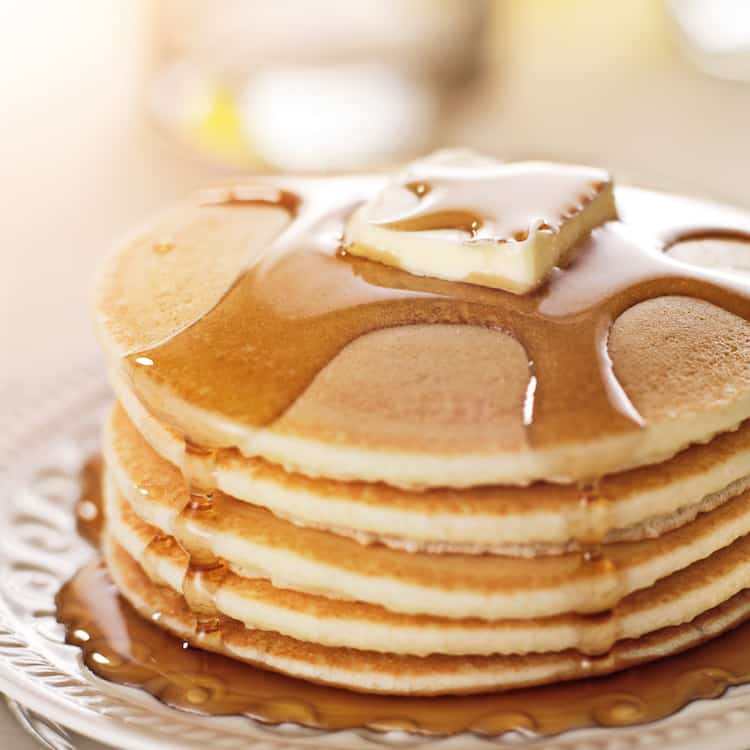 It took me a long time to make the perfect pancake recipe! This recipe makes light and fluffy pancakes with just a little bit of sweetness. You can top it with butter and syrup or add some chocolate chips and top them with peanut butter.
Keto Chaffles
If you are following a keto or low car diet – you need this recipe. It's so easy to make and they are so good. And it's something different. My son that hates eggs really enjoys these for breakfast. It fills him up!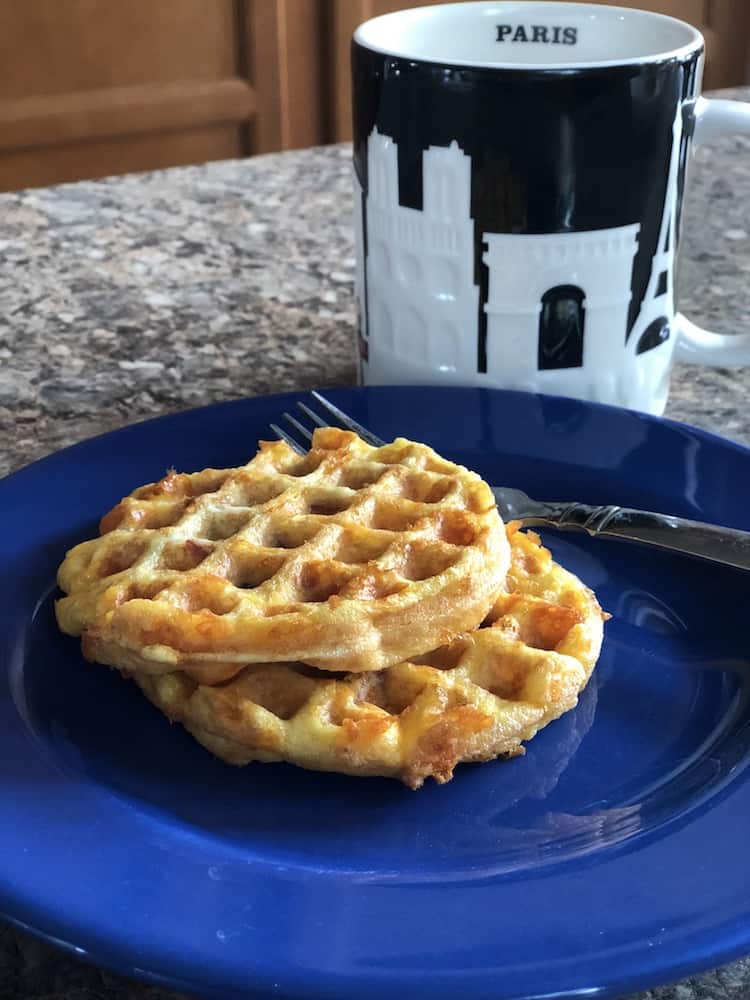 I have a recipe for bacon, egg, and cheese chaffles or pizza chaffles. The pizza chaffles make a great Italian bread if you omit the toppings or would make a great sandwich bread. They take just a few minutes to make!
When it was too cold in Kentucky to grill, I could still enjoy the grilled flavor with my air fryer. This is the same recipe I use for my air fryer steak recipe and it's really easy. The pork chops come out tender and delicious!
If you are looking for a cheap ground beef dinner recipe, this is it! It has so much flavor and can be made in about 30 minutes. Make some rice and you have a very filling meal.
We also like to add some corn tortillas and Mexican crema. They are kinda like the bread is for an Italian meal…use it to scoop up every last bite of this meal!
This is another recipe I published when I first started blogging. It's so easy because you can throw it all in the oven bag and you have a complete dinner. The meat is juicy and flavorful and the carrots and potatoes are also cooked perfectly!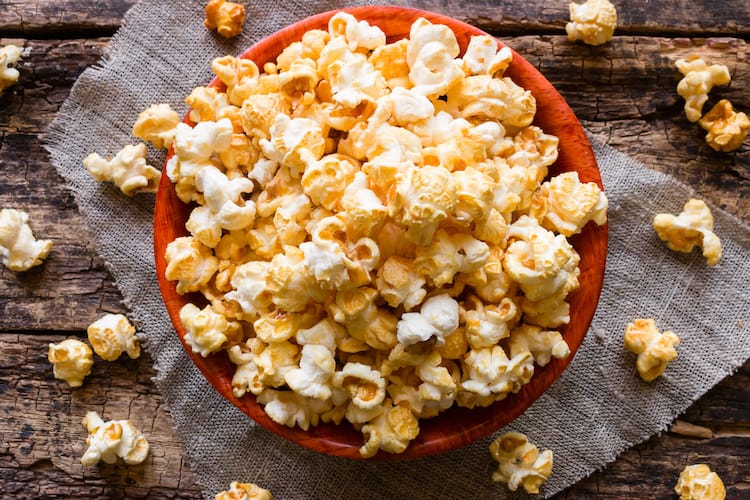 Have you ever made caramel popcorn? It's so easy and you don't need a candy thermometer to make this recipe. It comes out so crisp and delicious! We love to make this for family movie nights!
I hope you enjoy my favorite recipes and they give you some inspiration for so new things to try!